Bistro Lounge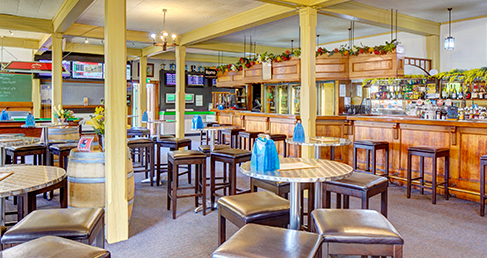 Tasmania, recognised worldwide for the excellence of its produce, is also home to some of the best wine growing regions in Australia. It is not surprising then that the Richmond Arms Hotel carries an extensive wine list including excellent local vintages that promise to be a revelation for first timers.
The Saloon Bar and Bistro Lounge have a wide and varied selection on the menu catering to everything from a light bar snack through to sumptuous four course meals. As you would expect fresh seafood and cheese platters, comprised of local product, are a specialty of the house.
Accommodation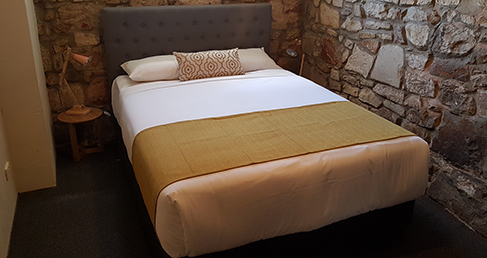 The Stables, built in 1827, represent the only remaining section of the original Lennox Arms Hotel, which was destroyed by fire, and as such is the old part of the hotel.
Tastefully renovated with particular care to preserve the character of the original building, the converted Stables represent the perfect fusion of old-world charm and modern convenience.
The Stables rooms all have television and self contained bathroom facilities and can accommodate singles, couples and families of up to six at affordable rates. The rooms range from double, to double and two singles.